July 8, 9 & 10, 2022
Hours
Location
More about
Fri & Sat: 9-5
Sun: 9-4
Growing Miracles Lavender Garden
508 Lower Garden Valley Rd.
Roseburg, Oregon 97471
(541) 817-6111
Inspire your senses with wafts of lavender floating in the air! This festival has something for the entire family! Over 40 local vendors, artisans from all over Douglas County, u-pick, Lavender Lemonade stand, food vendors, yoga in the lavender and much, much more! Enjoy goods grown and crafted by local artisans. Wander among 4,000 lavender plants; some along the banks of the Umpqua River. Come on by and visit me as I will be located up near the spiral!
About Growing Miracles Lavender Garden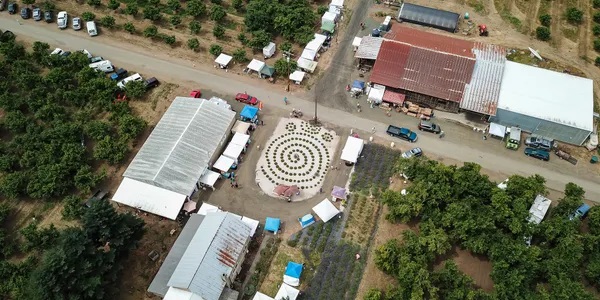 Growing Miracles Lavender Garden is a labor of love and fullfillment of a long-time dream!
We currently care for 3,500 lavender plants — Grosso, Folgate, Maillette, Provence, and several other varieties. Located along the Umpqua river between Sutherlin and Roseburg on the wine tour route, Growing Miracles Lavender Garden is perfectly situated to cultivate thriving lavender plants in a beautiful setting.
The lavender farm is open by appointment only.
You can find us at the farmers' markets though! Find out more at our website: www.growingmiracleslavendergarden.com!